Lost at Sea
Two Blue-and-White Shipwrecked Porcelains
Julie Bellemare, PhD
Laden with shells and marine accretions, these two porcelain pieces wear their history on their surface.
Centuries of immersion have created a fascinating interplay between the hand-painted designs and those left unintentionally by the marine ecosystem, recalling banyan forests slowly engulfing Buddhist stone sculptures in Ayutthaya, Cambodia (Fig. 1). Both pieces were recovered from shipwrecked cargoes by Captain Michael Hatcher, and subsequently sold to collectors by Christie's in Amsterdam in 1984-86. They attest to a vibrant trade in porcelain between China and Europe in the seventeenth and eighteenth centuries.
Had it survived its voyage, this covered dish would have been used in Northern Europe to store butter (Fig. 2). This porcelain ware is modeled after wooden butter tubs, which were originally constructed with a large bracket handle on the lid that was fitted into the two handles protruding from the main body. Some of these wooden butter tubs are preserved in the Lindesnes Bygdemuseum, Norway. While the wooden bracket handle has been replaced here by a flower bud finial, the side handles have carried over into porcelain form, despite no longer serving a purpose.
In addition to its shape, the decoration of the trellis borders matches other circular butter tubs found on the wreck of the Geldermalsen, a ship registered with the Dutch East India Company (Verenigde Oostindische Compagnie, or VOC). Illustrated examples feature the same arrangement of design elements (Fig. 3), but the landscape has been replaced by confidently painted clusters of peonies at various stages of bloom, from bud to full blossom, with darker leaves providing contrast.
The Geldermalsen sank on its homeward voyage from China in 1752. It had anchored in Canton in July of the previous year, selling cargo acquired in in exchange for gold, tea, silk, and of course, porcelain.1 The Geldermalsen carried over 150,000 pieces of porcelain destined for Amsterdam. An ivory plaque showing three Dutch traders loading a sloop (a small boat carrying goods from the quay to the large merchant ships off the coast) provides a glimpse of the bustling trade conducted by Dutch merchants in Canton (Fig. 4).
Porcelain designs were often provided to local dealers two to three years in advance, so that large custom orders could be completed in time. Therefore, accounting for the time needed to place an order and fire the pieces, it has been estimated that the porcelain cargo of the Geldermalsen was produced between 1750 and 1751.2 Special wares such as this butter tub were not intended for local Chinese consumption, and therefore would have been produced according to specifications from the Dutch traders.
Similarly, the soup dish, with its deep recess, was a type that would have been created specifically for the European market (Fig. 5). It was used for soup or broth courses, which had become a dinner staple in Northern Europe following the influence of French table customs.3 Similar to the butter tub, this piece features an underglaze blue floral decoration, here comprising chrysanthemums, peonies, and a pomegranate. The floral sprigs appear to grow from a rock formation, partly obscured by the marine incrustations. On the border of the dish, three arrangements of lotuses balance the composition. The swiftness of the painter's hand is evident in the strokes forming leaves and petals, as well as in the bleeding of some of the lighter cobalt washes coloring the flowers.
By the seventeenth and eighteenth centuries, blue-and-white porcelain had become a global brand. Most of the ceramics that were exported worldwide were produced in private manufactories in South China, with the largest concentration located in Jingdezhen, Jiangxi province. In these porcelain manufactories, labor was divided and specialized, with master potters, painters, assistants, enamel specialists, and more. This regimented organization allowed for high efficiency, with large kilns firing hundreds of thousands—if not millions—of pieces a year. Key to this streamlined production process was the modularity of the designs. For instance, one painter was responsible for painting borders, while another painted only flowers, or landscapes. This organization enabled not only the easy production of sets of porcelain dishes suited to European dining, but also introduced variety in the decoration by multiplying possible combinations of design elements.5
The motifs were not only adaptable to different surfaces, but also to different tastes. Those chosen for export porcelain often would also have had literary or auspicious meanings in China. For instance, the butter tub's peony decoration indicated a wish for prosperity and prestige, while the soup dish's chrysanthemums were associated with the grit of the scholar, pomegranates with fertility, and lotuses with Buddhism. These associations would not readily have been understood by European consumers, but imagery drawn from nature also had universal appeal, thus contributing to the success of Chinese porcelain abroad. In Europe, where most middle-class households were accustomed to wooden plates, porcelain tableware was aspirational, but not unattainable. VOC documents and inventories show that the Company was mainly interested in purchasing ordinary wares such as plates, bowls, tea and coffee sets—these were easy to pack, benefitted from a stable demand, and yielded greater profits at scale than small first-rate consignments.6 This butter tub and soup dish perfectly illustrate the practical considerations of Chinese designers and Dutch traders, as they strove to export functional yet aesthetically appealing objects.
These two shipwrecked porcelain wares therefore tell us a great deal about the demand for blue-and-white porcelain in Europe, as well as the organization of production that enabled China to meet that demand. Produced in Jingdezhen, traded in Canton, lost at sea, and finally recovered by divers, these objects encapsulate multiple encounters—between cultures, eras, as well as between materials and their environments.
Bibliography
Bibliography
Christie's Amsterdam, Fine and Important Late Ming and Transitional Porcelain, 12-13 June 1984.
Jörg, Christian J. A. The Geldermalsen: History and Porcelain. Groningen: Kemper, 1986.
Ledderose, Lothar. Ten Thousand Things: Module and Mass Production in Chinese Art. Princeton, NJ: Princeton University Press, 2001.
Sheaf, Colin. The Hatcher Porcelain Cargoes: The Complete Record. Oxford: Phaidon, 1988.
About the Author
About the Author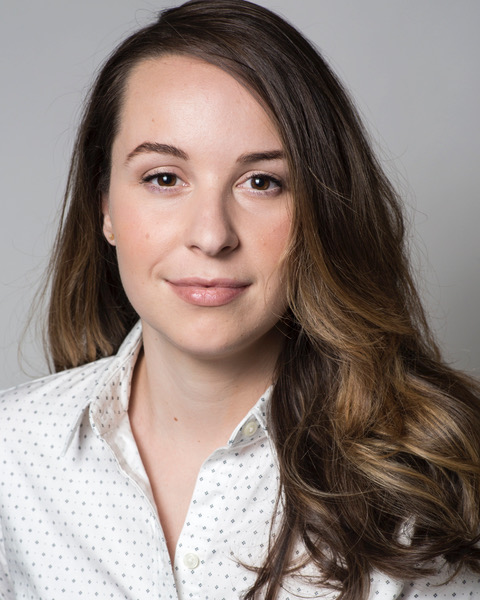 Julie Bellemare is Jane and Morgan Whitney Postdoctoral Fellow at The Metropolitan Museum of Art. She recently completed her doctoral degree in the field of Chinese art and material culture at Bard Graduate Center in New York. Her dissertation examines the drive toward polychromy in early eighteenth-century Qing decorative arts, as well as the impact of new vibrant hues and contrasts on emerging discourses of color and vision in China. She holds degrees from the University of Oxford, the School of Oriental and African Studies, and McGill University. In 2020, she was a Cain Fellow at the Science History Institute, and has recently received a Luce/ACLS Early Career Fellowship in China Studies. She has previously worked at the Asian art departments of the Montreal Museum of Fine Arts, Brooklyn Museum, and National Museum of Asian Art.